Family is Powerful Medicine
Offering Comfort & Hope to Burn Patients and Their Families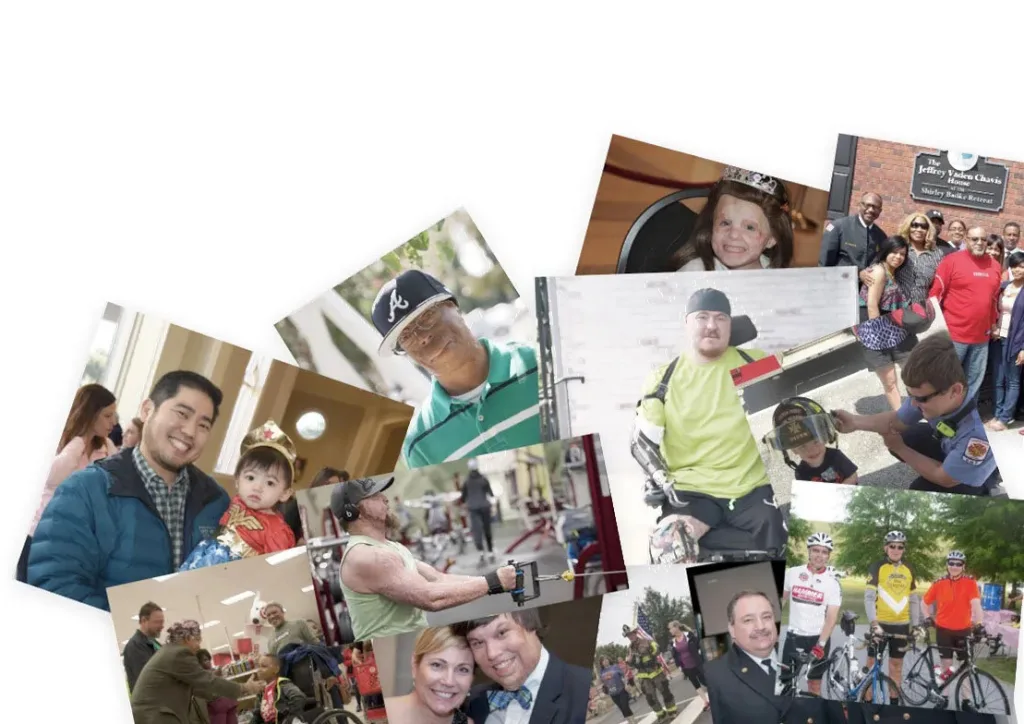 I'm With the Band is Augusta's favorite singing competition, which supports the Burn Foundation of America. Six contestants will take the stage with local favorite, Whiskey Run, to see who will take home the $5,000 cash prize! This year's show is jam-packed with talent and promises to be loads of fun. Make sure to mark your calendars and get your tickets today! You can purchase yours at the Columbia County Performing Arts Center Box Office or online.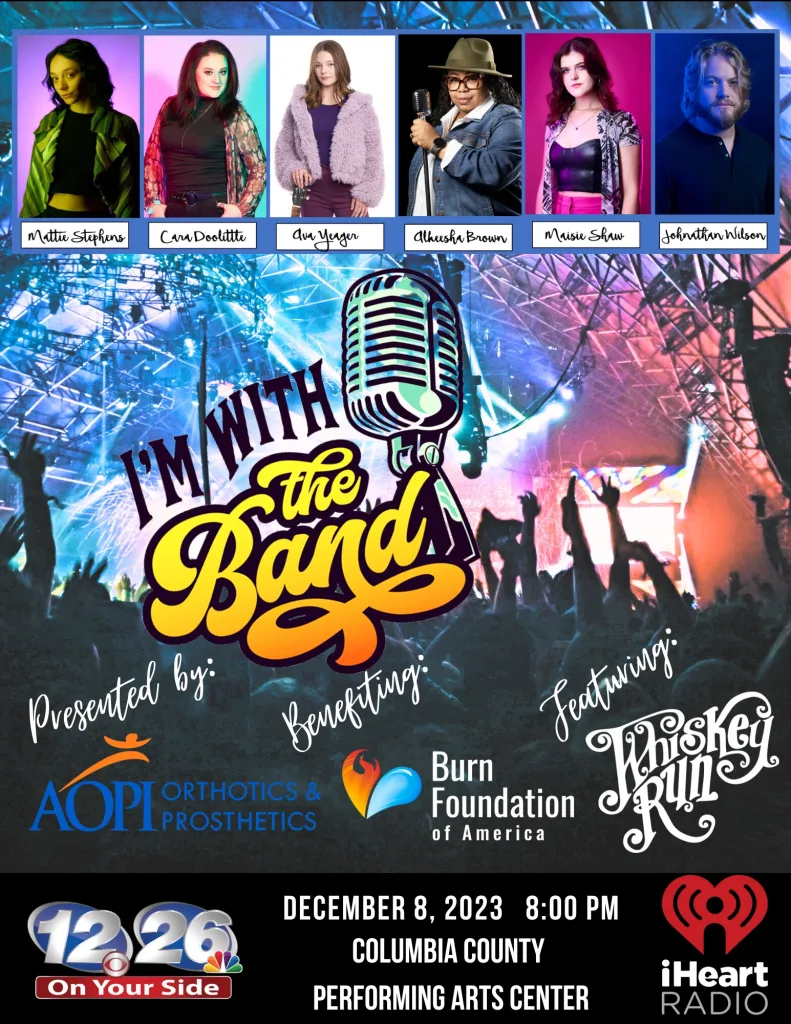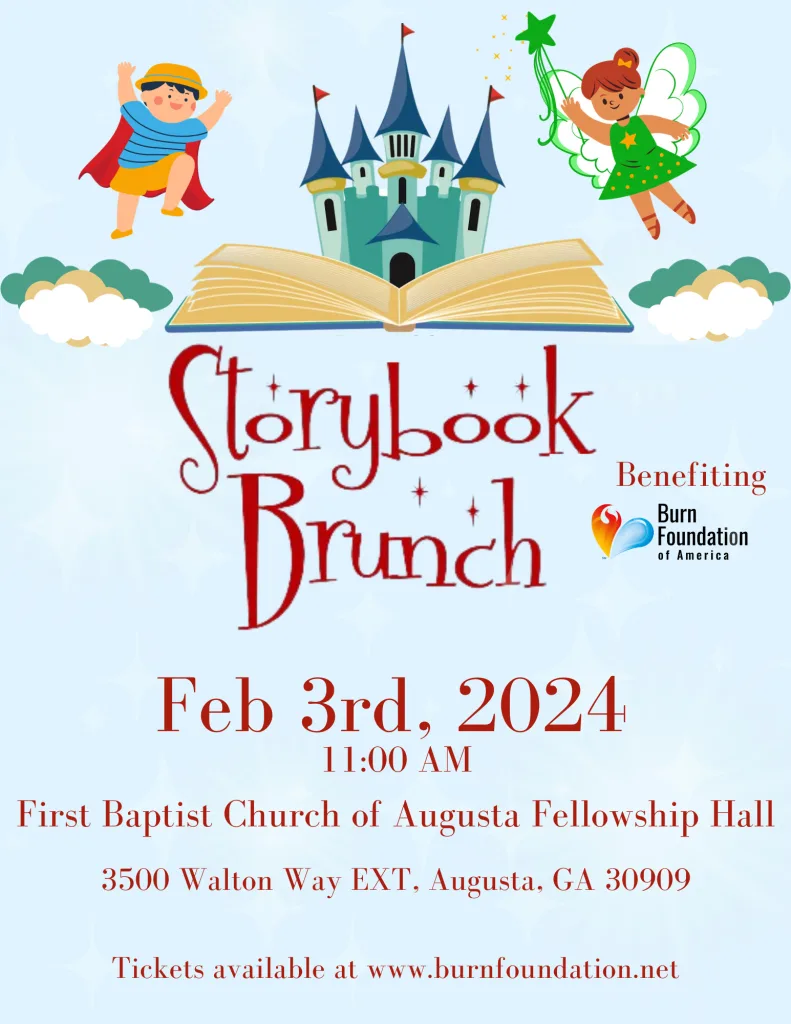 Calling all princes, princesses, adventurers, and superheroes – we are excited to announce that Storybook Brunch will return on Saturday, February 3rd, 2024!
Tickets are now on sale for just $20 each
Burn Foundation of America
The Burn Foundation of America provides assistance to burn patients and their families. This includes lodging, meals, transportation, medication, and anti-scarring garments – all free of charge. We believe in the healing power of having your loved ones nearby during the recovery process. 
Family is powerful medicine.
FAMILY LODGING
The Chavis House is a 40-bed guest house where families of burn patients at the Joseph M. Still Burn Center can stay at no cost.
MEALS
Local churches and organizations generously prepare and donate meals to our Chavis House guests each day.


PATIENT SERVICES
Medication, transportation, anti-scarring garments, and other burn related essentials can be provided to patients upon hospital discharge.
One gift can help so many
Families: Each year, thousands of families stay at the Jeffrey Vaden Chavis House and at our partnered hotels while their loved ones are receiving treatment at Joseph M. Still Burn Center in Augusta, and other locations across the US. Your donations help provide a home-away-from-home for these families.
Burn Patients: The Burn Foundation serves 1,000 patients annually and you can help provide transportation, medication, and anti-scarring garments for a burn patient who is ready to go home.
Children: Approximately 30% of the burn patients that we serve are children under the age of 18. These amazing little survivors have unique needs during and after their stay in the hospital.
We put your dollars to work.

Provides gas voucher for a burn patient upon discharge from the hospital

Provides one car seat for a pediatric burn patient's return home.

Provides a night of lodging at the Chavis with complimentary meals

Provides basic anti-scarring garments for a burn patient

Provides 2 burn patients with a wheelchair and walker upon discharge through their recovery process

Provides Distraction Therapy for 10 pediatric burn patients.
To date, the Burn Foundation provides services to patients and families at 3 different burn center locations in 2 states, Georgia and Mississippi.

1,192 burn/wound patients and their families served

8,759 nights of free lodging at the Chavis House, valued at $779,551

2,933 guests received free lodging

$239,718 in Direct Patient Services